Cenote Diving with Dive Paradise
Guided Cavern Tours!
Full-day round-trips from Cozumel to the mainland
Come experience the magic of the Cenotes of the Mexican Caribbean!  The Yucatan peninsula is full of sinkholes (that the Mayan call Cenotes), opening a window into an intricate and diverse series of underworld passageways, flooded with crystal clear freshwater and very decorated with speleothems.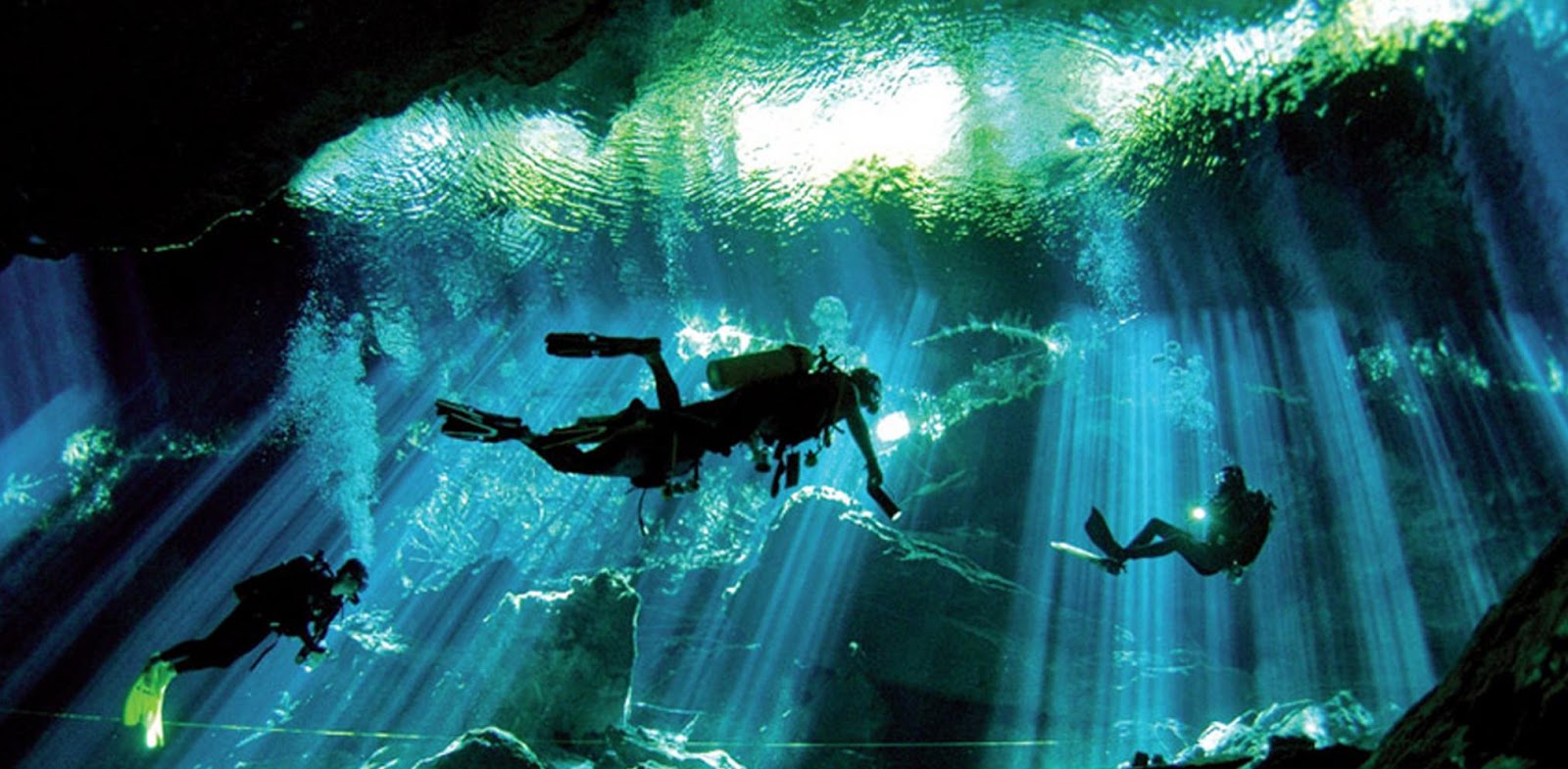 We typically visit very big, shallow, and beautiful sites between Playa Del Carmen and Tulum, such as Cenote "Dos Ojos", Cenote "Car Wash", and Cenote "Angelita".
This is gentle diving with no current, exploring sunlit areas with a maximum linear penetration of 150 ft.  The only technical difficulty is that we are diving in an overhead environment that requires very good buoyancy control, as it is full of delicate formations that we strive to protect.
We do two immersions – usually one is upstream and the other downstream – with a short surface interval to rehydrate and savor some fruit.  After the second dive we return to Tulum to visit a local restaurant to enjoy some authentic tacos or a delicious ceviche, after which we return to Playa Del Carmen to catch an afternoon ferry back to Cozumel.
Underwater magic with seasoned dive professionals
A beautiful cultural and natural experience, curated just for you.  Something unique to remember for a lifetime!
Pricing and Reservations
Cenote Diving
Activity Cost: 
advance reservation:  $180 USD per diver
($USD price if booked through our USA office at least 72+hrs in advance)
walk in:  $3420 MX Pesos
(Our on-island shop accepts $USD at the conversion rate posted in the shop.)